The Most Unique Christmas Destination, 2023
Mark Bibby Jackson
Posted on 22nd Sep 2023
The holidays are almost here. As a culture, we have learned a lot in the past few years. We have learned, we never know what tomorrow holds. Most of us have settled in for family traditions to celebrate events. But there is an entire world of unique and exciting events that are waiting to be experienced.
In Spain, on December 22 the El Gordo Christmas Lottery begins. This tradition is centuries old, and unlike any lottery you have ever heard of. Everybody wins something. This year the lottery is worth €2.5 Billion.
They celebrate El Gordo throughout the nation. Every city, town, and area prepares for the days-long festivities with decorations, food, drink, and music. It would be difficult to find any person in or near Spain who does not take part in this tradition. There are people globally who travel to Spain to be part of this major holiday extravaganza.
They prepared traditional foods and drinks. Towns and cities present elaborate parades. Beautiful lights adorn city buildings and homes. Music fills the air. El Gordo is a magical experience.
Preparation for the Lottery Pull
So many people play El Gordo that crowds gather everywhere. They bring television sets outside so people can see the unique traditional pull of the numbers. People plan the entire day around the event as it takes hours for the pull and because so many people win money. No one wants to miss a single moment of the pull.
The pull takes place in Madrid's Teatro Real. On the evening before the pull, hundreds of people wearing their holiday attire line up for a seat in the Teatro Real.
How the Pull Works
Schoolchildren dressed in their special uniforms arrive at the Teatro Real. The numbers are on wooden balls and placed inside two beautiful golden orbs. The golden orbs are rotated and the children select the numbers one at a time. Then the children sing the numbers with lovely crystal-clear voices to the crowds. The spinning of the orbs and the lovely singing of the children are a special part of the lottery.
To ensure everything is honest and fair, event specialists and auditors oversee every detail of the event. To ensure a fair game, event specialists and auditors count and carefully check each ball.
They add precisely €28 million to the prize money every year. A complete lottery ticket costs €200. But a unique feature of El Gordo is that a person can purchase part of a ticket. They divided each ticket into ten décimos. You can purchase one décimo for a cost of €20 each. The same five-digit number is imprinted on every décimo, and it can appear multiple times across different full tickets. They divide the prize among everyone who has the same number on their décimos. This makes it usual for everyone who plays to win a monetary prize.
History of the Spanish Christmas Lottery
You may be interested to know how this unique lottery came about. It began when Spain was at war with France in 1812. Most of Spain was under French control and Joseph Bonaparte was declared King. To provide necessary supplies for the Spanish military, They decided to hold a lottery to raise funds.
The Spanish government had 25,000 numbered balls created to be used in the lottery. The Spanish government introduced the use of numbered balls in a lottery, which was not a customary practice before.
The cost to participate in the lottery was 320 Reales, the equivalent of 40 Spanish dollars. The winning number was 03604, and the prize was 320,000 Reales which was 8,000 Spanish dollars.
The lottery was a smashing success, allowing Spain to regain its nation from France. and the lottery became an annual event. The event has grown into the most famous lottery in the world, headquartered in Madrid.
Culture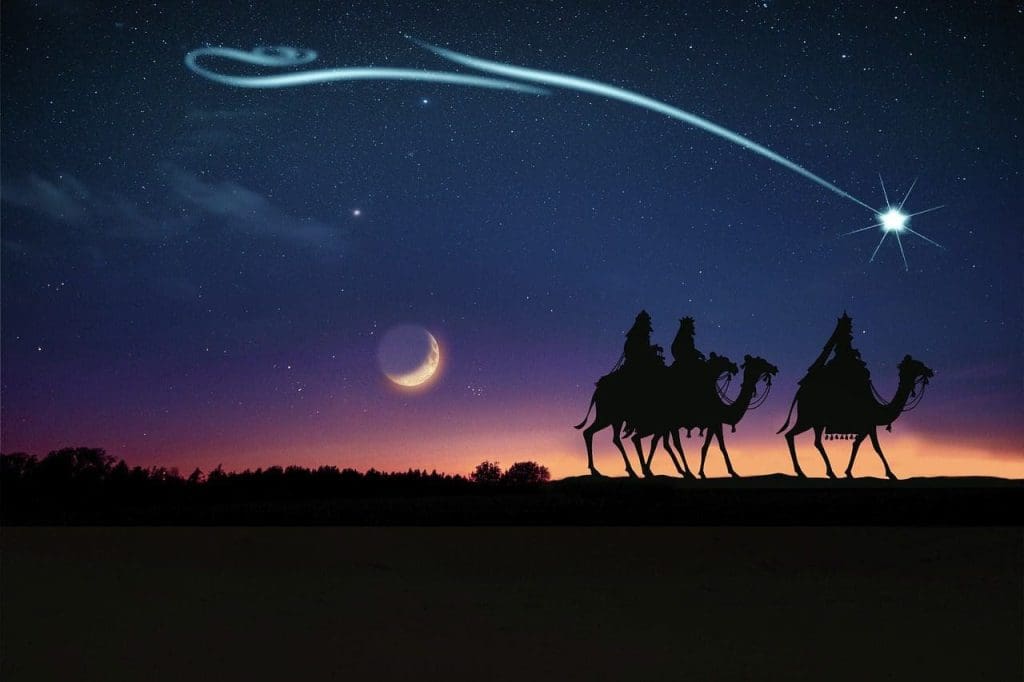 An important aspect of the celebration of El Gordo includes parades featuring the "Three Wise Kings" who arrive on floats and toss candy to the crowds. Tradition tells us, that the Kings come in the night, leaving gifts for good children of Spain near the beginning of January, Another unusual tradition is in December, where they celebrate December Fools Day. On this day pranksters fool and play tricks on others. To opt out of the game, you simply wear a wig on that day and you will not be part of the custom.
Christmas in Spain is a time filled with vibrant activities and cherished customs. One event that nobody wants to miss is the El Sorteo Extraordinario de Navidad, (the formal name of El Gordo) a lottery like no other in the world. El Gordo spreads its wealth among millions of lucky winners. It's a day when virtually everyone in Spain comes together to participate and celebrate.
Final Thoughts
We encourage you to do something different to celebrate the holidays this year. Travel to a new location and experience cultures different from your own. Gove yourself the gift of an unforgettable experience.
Mark Bibby Jackson
Before setting up Travel Begins at 40 and subsequently London Begins at 40, Mark was the publisher of AsiaLIFE Cambodia and a freelance lifestyle and travel writer. When he is not packing and unpacking his travelling bag, Mark writes novels, including To Cook A Spider, Peppered Justice and Unravelling the Web. He loves walking, eating, beer, isolation and arthouse movies, as well as talking to strangers on planes, buses and trains. He is cursed to come from a family of Leyton Orient fans.