Bach to Bollywood : The BBC Proms 2023
Judith Schrut
Posted on 7th Jun 2023
Judith Schrut previews this summer's BBC Proms, eight weeks of joyous musical feasting at the Royal Albert Hall and around the UK.
For classical music lovers it doesn't get much better than the BBC Henry Wood Promenade Concerts, better known as The Proms. A British national treasure since Victorian times, this greatest festival of classical music roars into London's Royal Albert Hall in mid-July, setting off 84 concerts and eight weeks of non-stop musical feasting.
The Proms' founding promise was to create a joyous celebration of music and reach the widest possible audience. That means Proms are affordably priced, and every concert famously features hundreds of 'Promming' tickets for £8 each. These give you the unique chance to stand in the central Arena, or stand, sit or even lie down in the Upstairs Gallery. You can also tap into dozens of free and extra events, talks, films and workshops. And every Prom is broadcast live on BBC Radio 3 and online.
The Proms 2023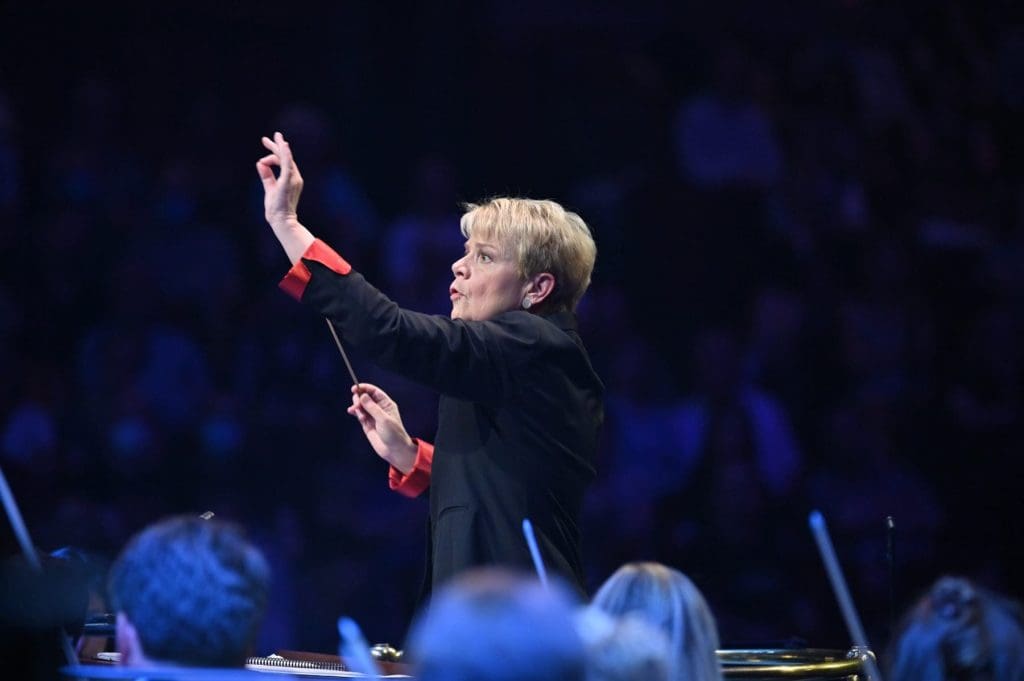 This year's Proms are more imaginative and diverse than ever, a feast of international orchestras, conductors, choirs and soloists and a huge variety of music. Visits by the musical great and good from around the world include thrilling Chinese pianist Yuja Wang, Portuguese Fado sensation Mariza and charismatic American conductor, Marin Allsop. There are 50 artist and conductor debuts, 23 world or UK premieres, numerous lunchtime and late night Proms, and special events for families.
As well as generous helpings of Bach, Beethoven and Mozart, among this year's musical delights are a star-studded Bollywood Night, a Horrible Histories 'Orrible Opera' Prom and a jazz night starring Dee-Dee Bridgwater and the USA National Youth Jazz Orchestra. Singer-songwriter Rufus Wainwright takes audiences to new heights with his mesmerising Want Symphonic. The heavens above and the 9,999 pipes of the Royal Albert Hall's famous organ are front and centre for the Moon and Stars Late Night Prom.
The BBC Proms Around the UK
The Proms continues its mission to bring the joy of live music to new audiences. Several events will be staged around the UK, including a packed weekend of six Proms at Sage Gateshead.
The Proms love anniversaries and 2023 is no exception. There will be Proms to celebrate what would have been Sergei Rachmaninov's 150th birthday and the 100th birthday of the bold and groundbreaking 20th century composer, Györgi Ligeti. Special Proms will also honour the 400th anniversary of the death of two key English Renaissance musicians, William Byrd and Thomas Weelkes.
Last Night of the Proms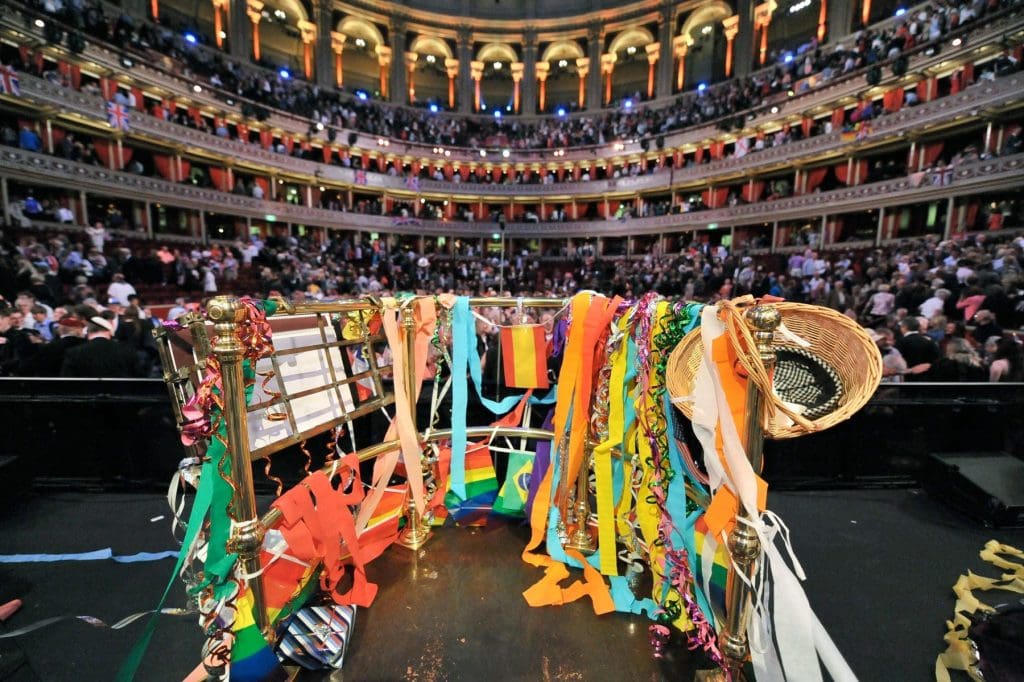 As ever, the Proms season culminates in that beloved ritual known as the Last Night of the Proms, complete with traditional fancy dress, party poppers, balloons and flag-waving sing-a-longs to 'Rule, Britannia!' and 'Land of Hope and Glory'. If you can't make it to the Last Night in person, join the party via giant video screens around the UK, or enjoy the magic of the evening live and online from almost anywhere in the world, courtesy of the BBC.
---
When is The BBC Proms 2023?
14 July to 9 September 2023
The BBC Proms Programme
For the Proms programme and further information, click here: BBC Proms 2023.
The BBC Proms Tickets
Tickets are £8 to £72 and can be booked via the Royal Albert Hall website.
---
Images courtesy BBC Proms Press Office, lead photo Martin Allan; Marin Alsop/Last Night of the Proms, photos Chris Christodoulou
Judith Schrut
Judith is a writer and journalist who writes about people, places, food, the arts and more. Born and raised in California, Judith has lived in her favourite city - London - for over 35 years.